WunderWp is an addon that extends the features of the most popular page builder, Elementor. it offers various predesigned styles for default Elementor widgets, such as a Button, Heading element. if you are using Elementor probably you already noticed the raw style of the default widgets, buttons, headings, image, accordions, and others have very basic styling and needs a lot of time to style them and repeat this style to other elements, this problem in WunderWp is solved by Presets.
One of the best features of WunderWp is Presets, it allows you to save your styles for default widgets and share them across all your websites, take a quick look at this intro video:
Installing the plugin is a matter of minutes! You can install WunderWp for Elementor like any other plugin on your WordPress website, please follow these steps:
1 – Log in to your WordPress backend and click on the menu item "Plugins" on the left sidebar menu and click on the Add new button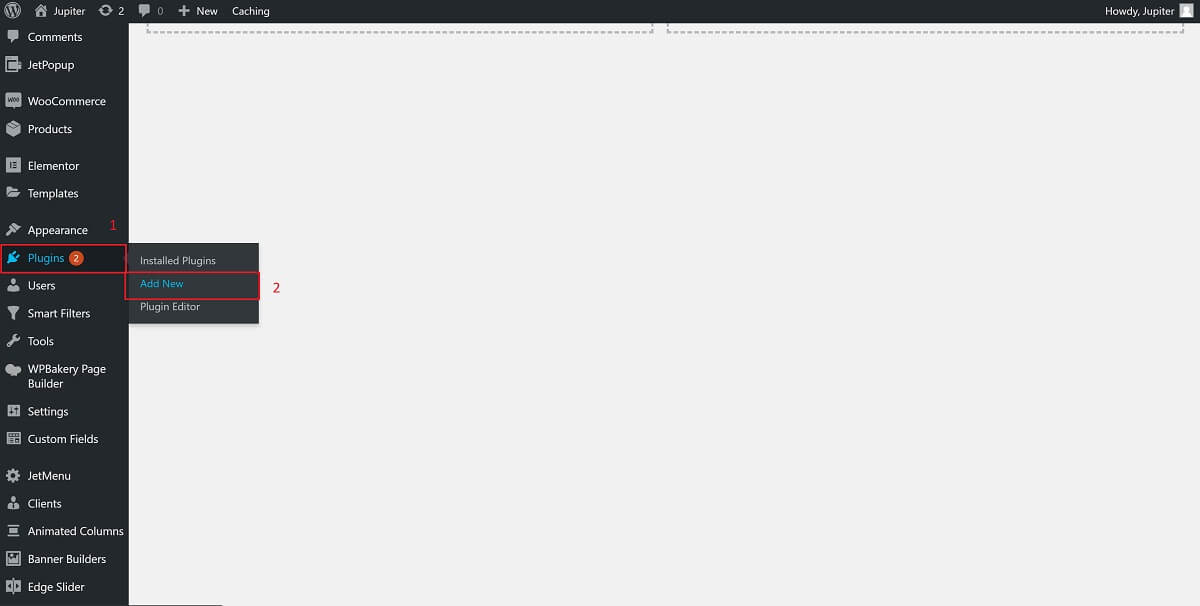 2 – Search for WunderWp in the search box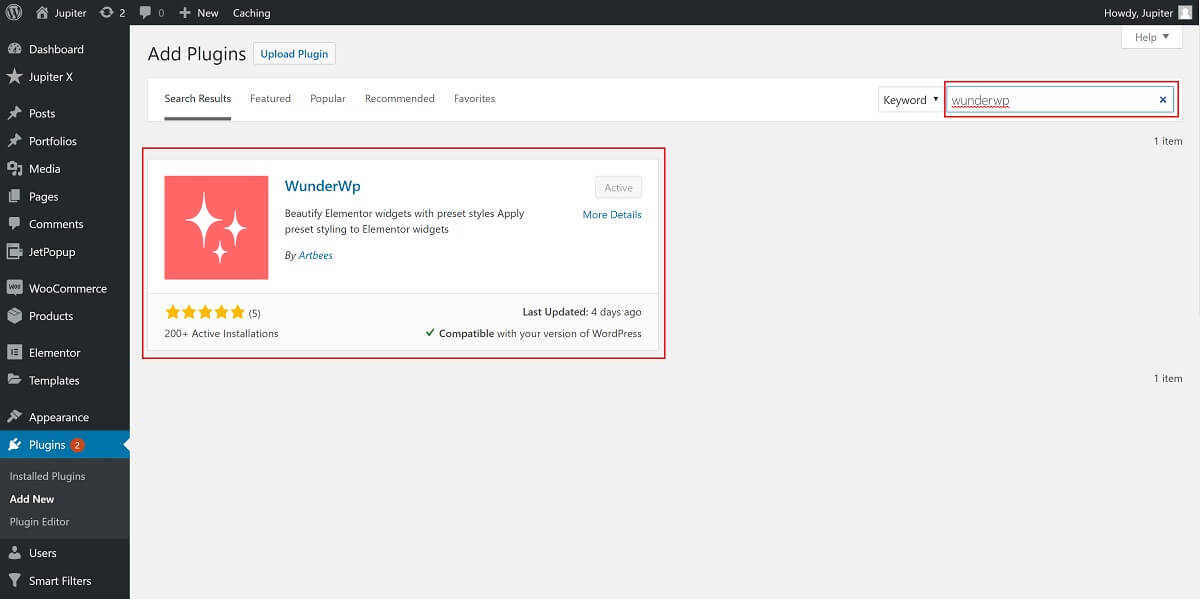 3 – Click on the "Install Now" button.
4 – Lastly, click on the "Activate" button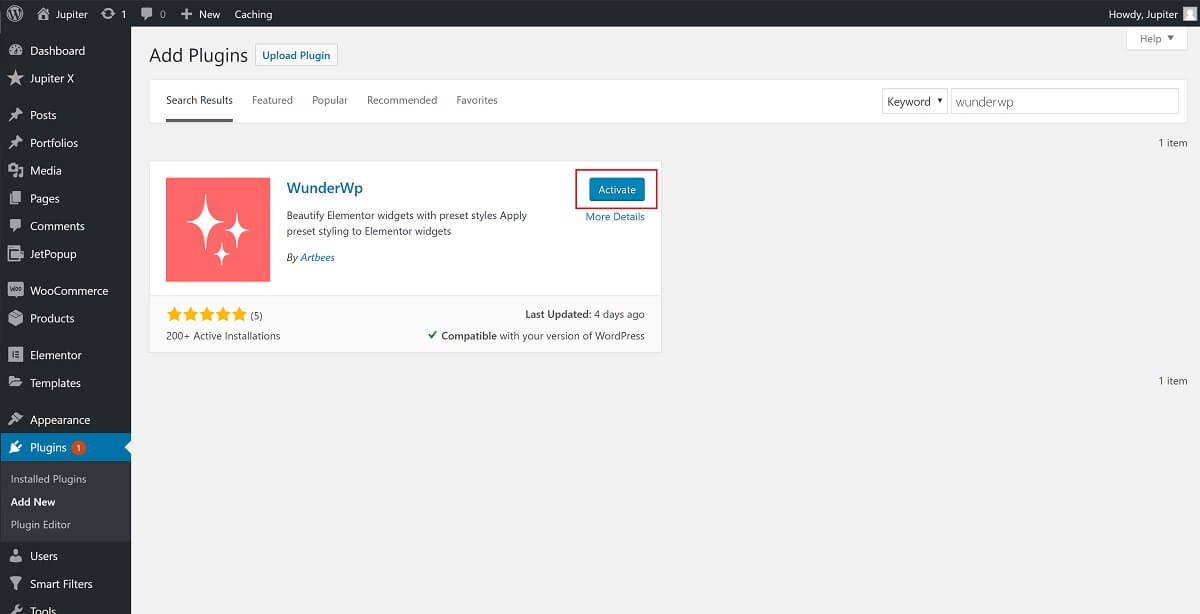 Congratulations! It's almost done. Now you will be navigated to WunderWP connection widget in Settings > WunderWP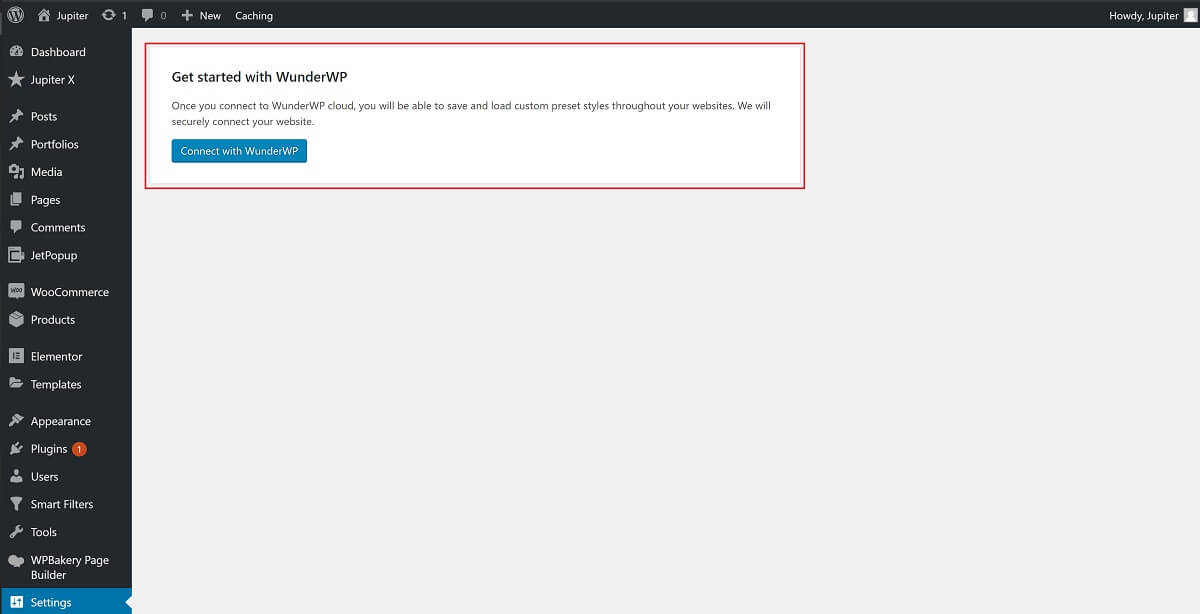 Connecting your site to WunderWP
After the installation of the WunderWp plugin, you are ready to Register or Connect it to WunderWp cloud
From the WordPress dashboard open then Settings > WunderWP
WunderWP settings widget will appear, click Connect with WunderWp (Screenshot above)
The new dialog window will appear and where you will be offered to connect the WunderWP cloud.
Please note, If you are already registered in WunderWp then you will be taken to the Connection Dialog, otherwise, you will see Registration Dialog.
Scenario 1 – You are already registered in the WunderWp – in this case, you will see Connection Dialog with your Email address and the website URL you are trying to connect to WunderWp cloud, this is how it looks: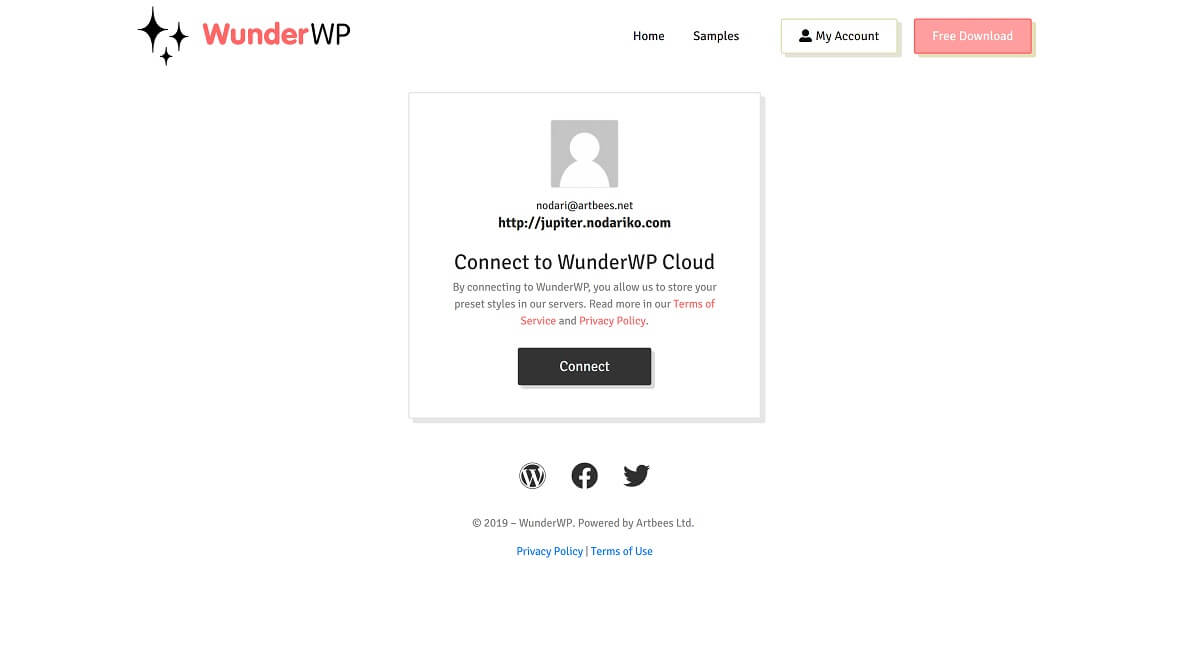 P.s. If you want to see connected sites in your WunderWp account on the left side click on the sites and you will see all your connected sites.
Scenario 2 – You are not registered in WunderWp cloud – In this case, the system will allow you to register in the WUnderWp cloud. Registration is simple and takes only 2 or less minute:
1 – From the WordPress dashboard open then Settings > WunderWP, click on the Connect with WunderWp: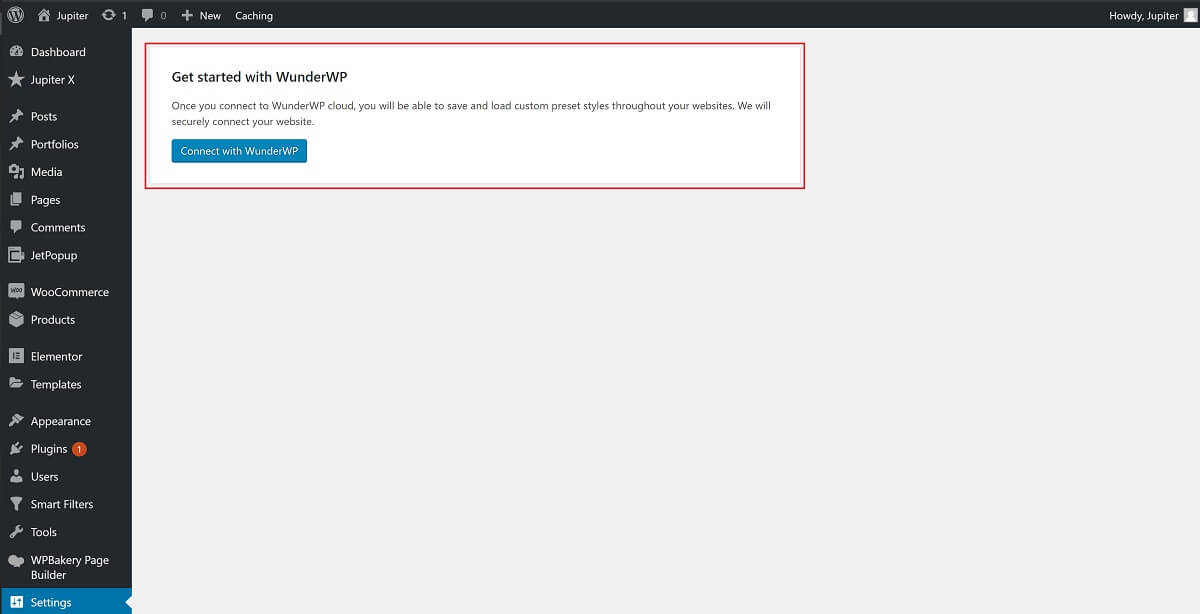 2 – You will see this login dialog window: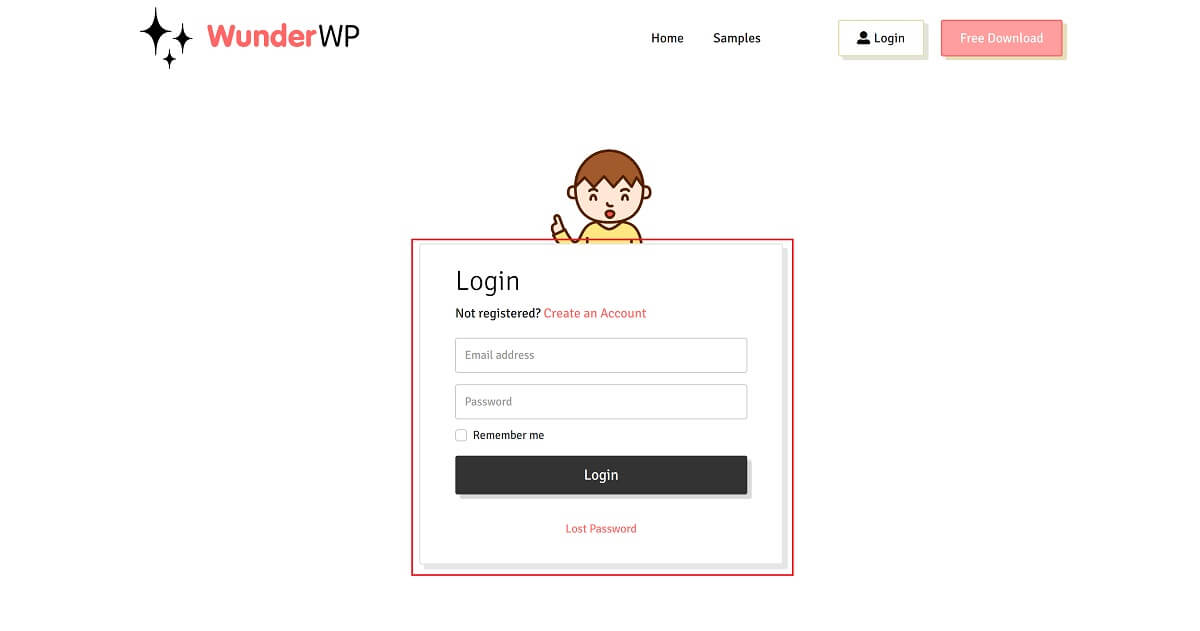 3 – Click on the Create an Account button and Enter your Name, Email, and the password: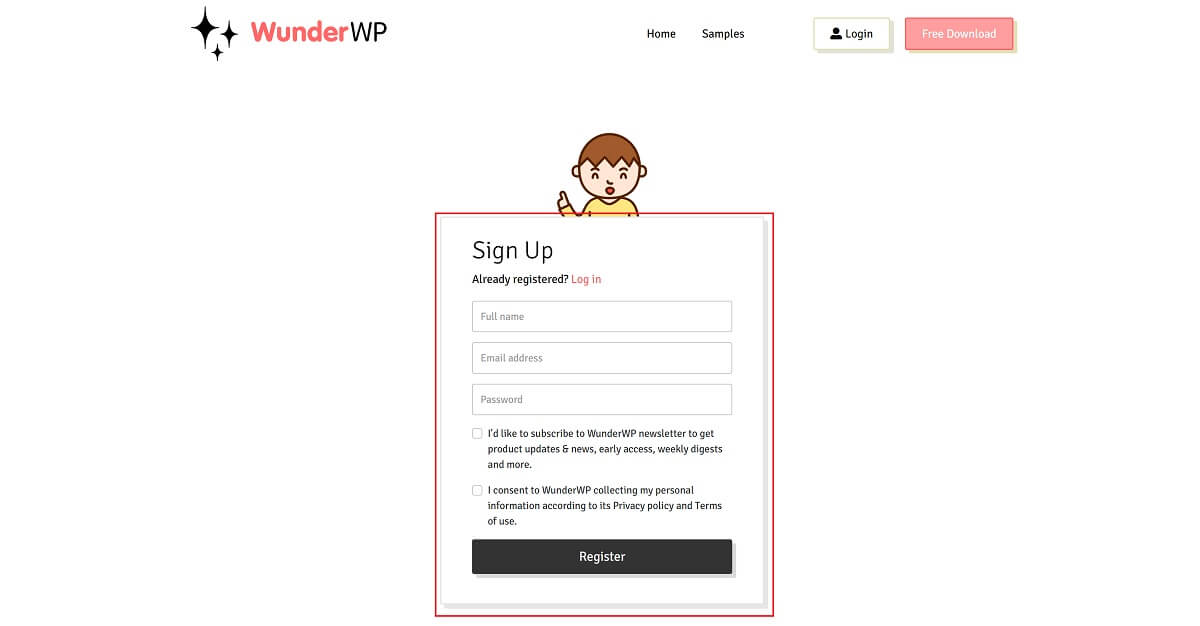 4 – Once you click on the Registration button 2 things will happen, you will get the confirmation email and you will be redirected to the login page.
5 – Enter your access details used during the registration and from this step, you will be taken back to the connection step, (Scenario 1)
That's it, now your site is connected to WunderWp cloud and you are ready to use all the great styles of raw elements
Frequently asked questions